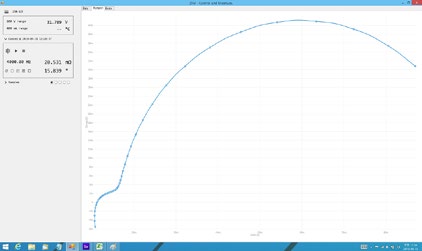 Main Screen (Before the Experiment)

- tab to see Bode, Nyquist or raw data list

- real-time monitoring of current/voltage range, measured voltage value, and
measured temperature value regardless of if a test is started.
(data are not logged.)

- displaying frequency, impedance, phase date of current measured point

- galvanostatic EIS test

- bias and amplitude current range is automatically set according to current setting range.

- frequency range, number of data stored, number of repeated measurments, etc. can be set.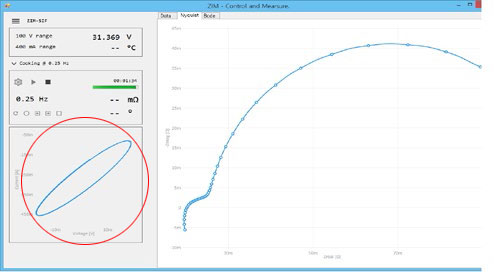 Readings During Measurement
- dispaly a real-time Lissajous figure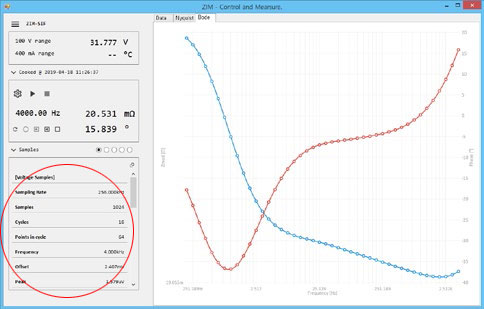 Main Screen After Measurement
- detailed information about data point (samples)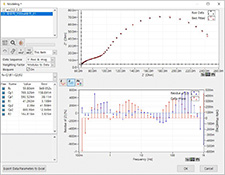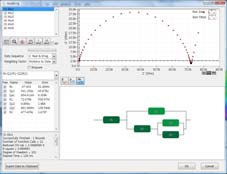 Main Screen After Measurement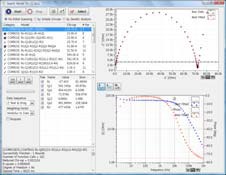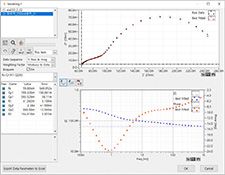 Main Screen After Measurement LEVM fitting